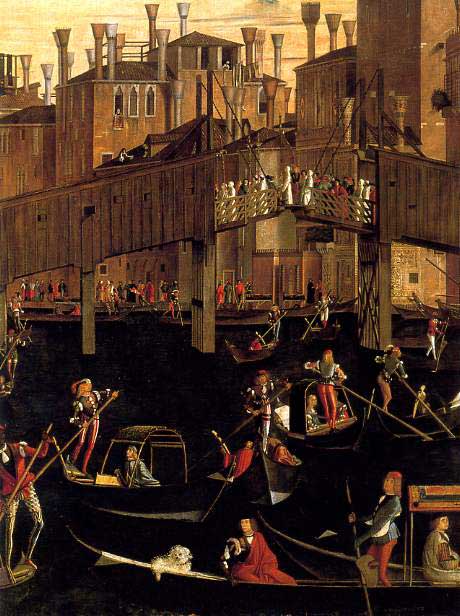 The Miracle of the True Cross.
This is possibly Gentile's most famous painting,
it is part of a ten painting cycle by Gentile in
collaboration with various artists of the day.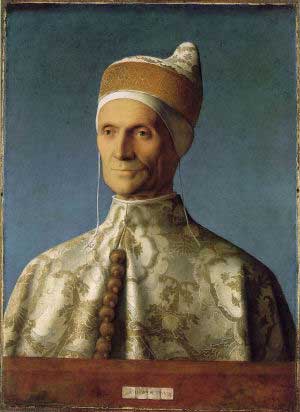 "The Doge Leonardo Loredan" (w)

On the death of his brother Gentile, Giovanni became the most prominent artist in Venice but was deluged with more commissions than he could complete and had difficulty in delivering the various works on time.
In his old age Giovanni painted "The Feast of the Gods", a work regarded as a Renaissance masterpiece, but Giovanni died in 1516. The picture was finished by his former pupil Titian.
 Most of his work in the Doge's Palace was destroyed by fire in 1577 but some of his official portraits of the Doges survive, such as "The Doge Leonardo Loredan" of 1502.