Giovanni was appointed as conservator of the paintings in the ducal palace in Venice and was paid a fixed annual pension for his work. He was at the head of a famous workshop and his pupils included Giorgione and Titian. His mastery of the oil painting medium, newly introduced to Venice in the 1470's, had a profound influence on his famous apprentices.
 Most of his work in the Doge's Palace was destroyed by fire in 1577 but some of his official portraits of the Doges survive, such as "The Doge Leonardo Loredan" of 1502.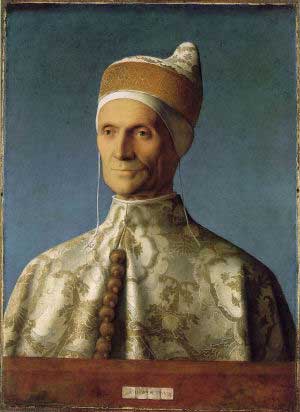 "The Doge Leonardo Loredan" (w)

 On the death of his brother Gentile, Giovanni became the most prominent artist in Venice, but was deluged with more commissions than he could complete and had difficulty in delivering the various works on time.
 In his old age Giovanni painted "The Feast of the Gods", a work regarded as a Renaissance masterpiece, but Giovanni died in 1516. The picture was finished by his former pupil Titian.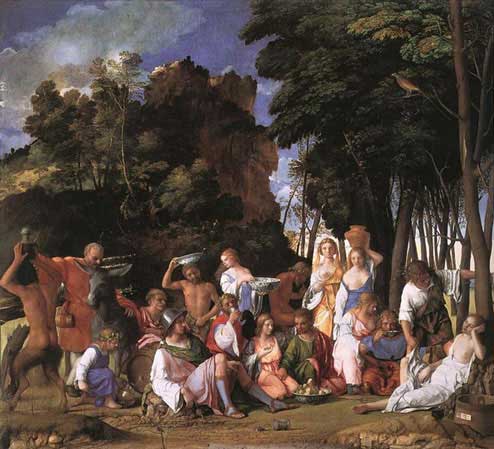 "The Feast of the Gods" 1514. (w) Bellini and Titian.
National Gallery of Art. Washington.