The Da Vinci Drawings.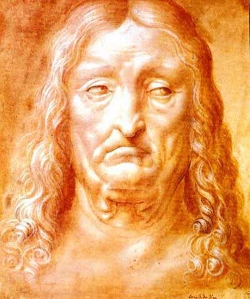 The Leonardo Da Vinci Drawings give us a valuable insight into the depth of knowledge experienced by the great artist.
We are fortunate that a vast body of Leonardo's drawings have survived these are scattered in various collections across the world. Leonardo dictated his last will and testament on his deathbed on 23 April 1519, he bequeathed all his manuscripts to his pupil Francesco Melzi.
The sheer abundance of drawings on subjects as varied as Anatomy, Weapons of war, Maps, and Botany all in addition to his many studies for paintings provide an insight into Leonardo's genius.