Peter Paul Rubens, Baroque artist and Diplomat.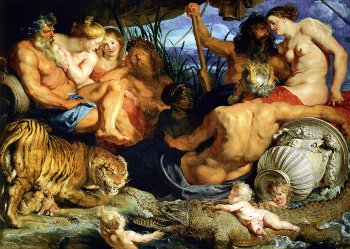 The Fine Arts Museums of San Francisco are organising an exhibition featuring the early works of Peter Paul Rubens. The exhibition Early Rubens starts on April 6, 2019, and runs until September 8 2019.
Rubens was greatly influenced by the art of the Italian Renaissance, he admired the work of Raphael Michelangelo and Leonardo da Vinci and also the Venitian Renaissance masters such as Titian and Tintoretto. As the title suggests Early Rubens will focus on the development of this prolific artist's rise to international fame and is dedicated to the pivotal years between 1609 and 1621. Many of the featured paintings, gathered from museums in London, Vienna, and New York in addition to works from private collectors will be shown in North America or the US West Coast for the first time.
Rubens painted a wide variety of subjects including mythological scenes, biblical stories and many portraits of family members in addition to his depictions of important political figures and courtiers. He is a true artistic giant, a master of world art, a genius whose skill is recognised by art aficionados around the world. I would urge anyone who has the opportunity to visit San Francisco to make a visit to this exhibition a priority of their time in this city.
Continue reading "Peter Paul Rubens, Baroque artist and Diplomat."