The San Marco altarpiece is rightly famous for Angelico's use of perspective, the lines of the carpet and the various overlapping saints all add to the sense of depth within the picture space. The crucifix at the front centre of the painting is intended to look like a separate image and Angelico has mastered the optical illusion to great effect.
The monastery is now a museum and contains the major collection of works by Fra Angelico. In addition, other artists represented at the museum include  Domenico Ghirlandaio and Fra  Bartolomeo.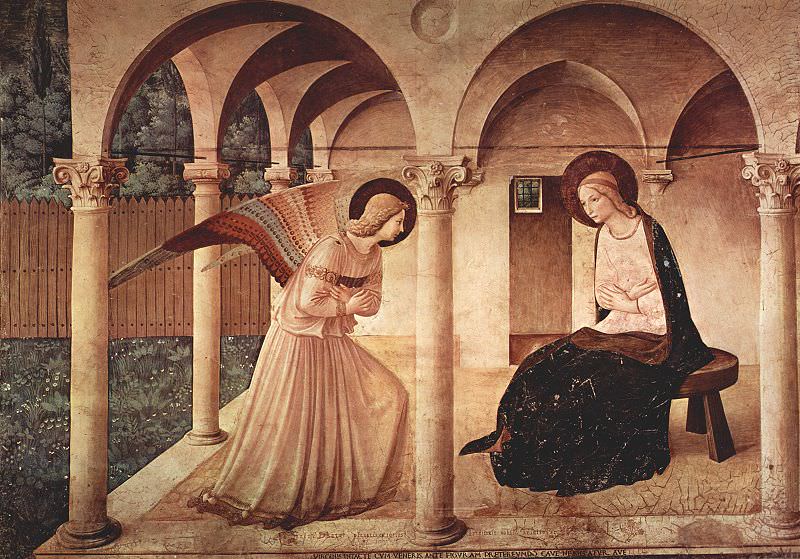 The Annunciation. (w)
 This is one of the most reproduced of all Fra Angelico's works from the Monastery at San Marco. It is just one of his many Annunciations.  

The Last Judgement. (w)
 A colourful depiction of judgement day, on one side the saved are reunited with their loved ones in heaven, on the other, the damned are destined for hell! 
Note the open tombs in the centre of the painting as the dead are resurrected to await judgement.