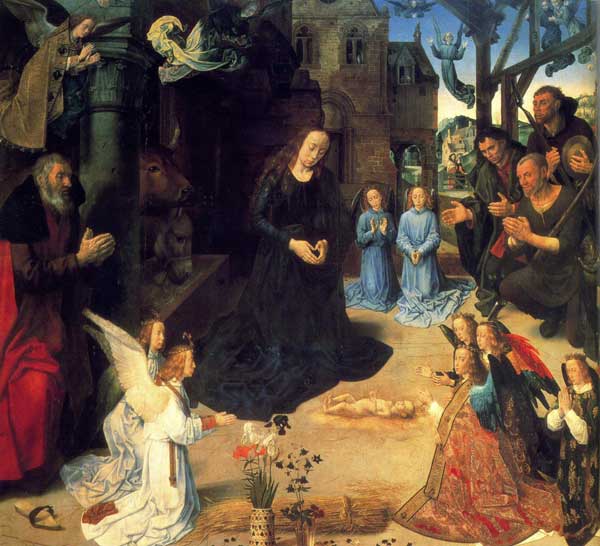 Portinari Altarpiece. c.1475-6. Uffizi. Florence. (s)
This magnificent altarpiece is a triptych and was commissioned by Thommaso Portinari for the chapel in the hospital of Santa Maria in Florence. It is the artist's definitive work and forms the basis of his present day reputation.
 The vast centre panel represents the Adoration of the Shepherds and is crammed with figures. The two wings depict Portinari and his sons praying in the presence of the Saints Matthew and Anthony and the Saints Mary Magdalen and Margaret protect Portinari's wife and daughters on the other wing.
 Portinari was a manager of the Bruges branch of the Medici bank and the work was transferred to Florence in 1483. This was the largest work from the North to be seen in Florence at that time. The painting can still be viewed today in the Botticelli room of the Uffizi.