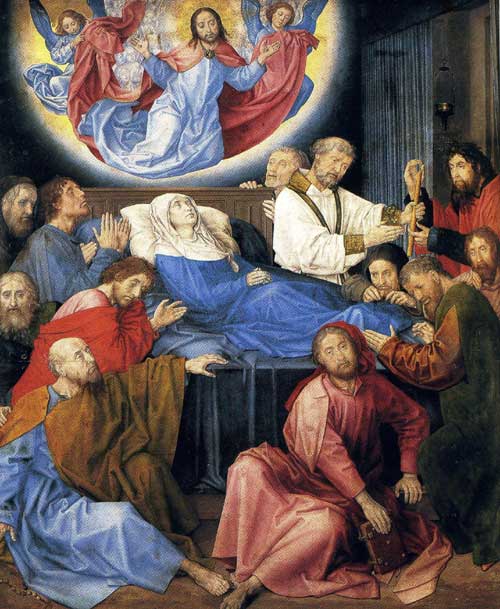 The Death of the Virgin. c.1480. Oil on wood (s).  Groeningemuseum, Bruges, Belgium.
Van der Goes again displays his talent when rendering a scene crowded with figures. The Virgin is placed centre stage on a solid square bed. She is surrounded by the twelve elderly apostles who are shown in various postures their faces laden with sorrow and regret. Each of these figures has been painted as individual portraits adding a remarkable quality of life to the deathbed scene.
Above the Virgin, floating in a circle of light, is the figure of Christ, held aloft by angels as he waits to receive the soul of his mother.