Ganymede Abducted by the Eagle, 1531, is one of a series of works by the artist depicting the Loves of Jupiter from Ovid's Metamorphoses.
Commissioned by Federico II Gonzaga of Mantua, these paintings are in stark contrast to his religious works.
Jupiter and Io, also from 1531, is now housed in the Kunsthistorisches Museum of Vienna.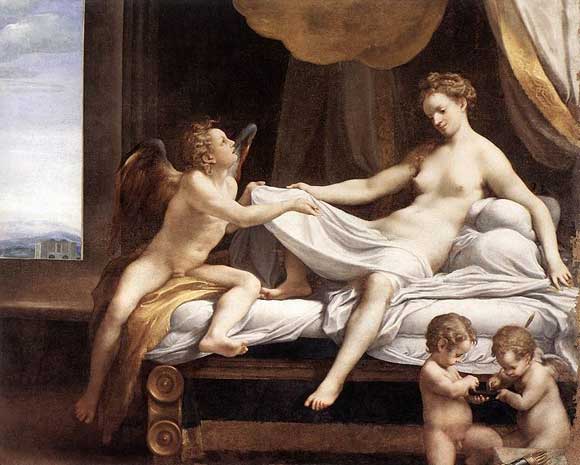 Danae, 1531 Oil on Canvas, 161 cm × 193 cm (63 in × 76 in)
 This is yet another commission from Federico II Gonzaga and forms part of the series from the loves of Jupiter. It is now housed in the Galleria Borghese in Rome. 
Correggio died on March 4, 1534.