Ghirlandaio in the Sassetti Chapel, Florence.
The banker Francesco Sassetti commissioned Ghirlandaio to paint frescoes in the Sassetti chapel in the church of Santa Trinita in Florence. This is considered to be the artist's masterwork. The theme is the life of St Francis.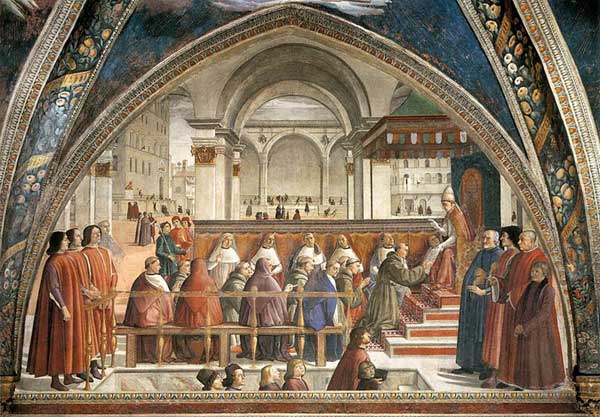 The Confirmation of the Franciscan Rule. (w)
This painting contains several of the artist's patrons and includes:- On the right, in the foreground, are Sassetti's brother-in-law, the Gonfaloniere di Giustizia Antonio Pucci; Sassetti's employer, Lorenzo de' Medici; Francesco Sassetti himself and his son Federico.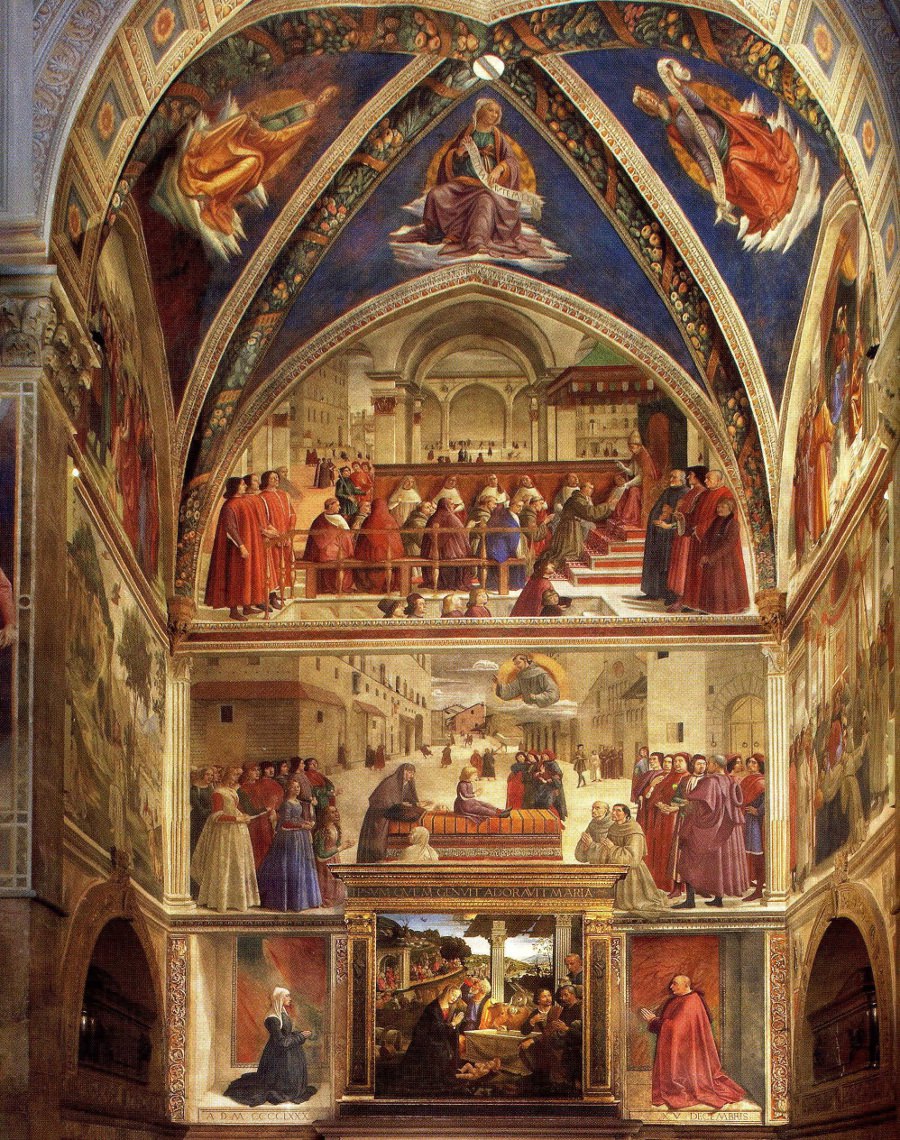 The Chapel Altar, Cappella Sassetti. (s)
In these multiple scenes, the "Adoration of the Shepherds" (shown below) can be seen in the lower centre of the Altar.
The top centre image is "The Confirmation of the Franciscan Rule"(as seen above).
The kneeling figure in the red robe is the patron, Francesco Sassetti.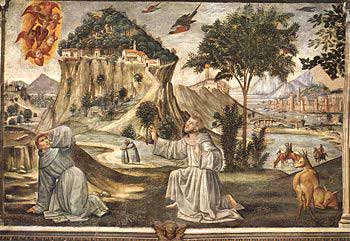 The Stigmata of St. Francis. (w)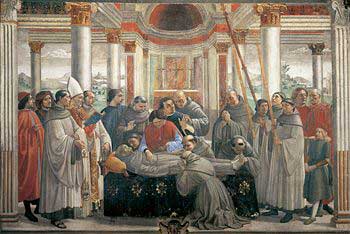 The Death of St. Francis. (w)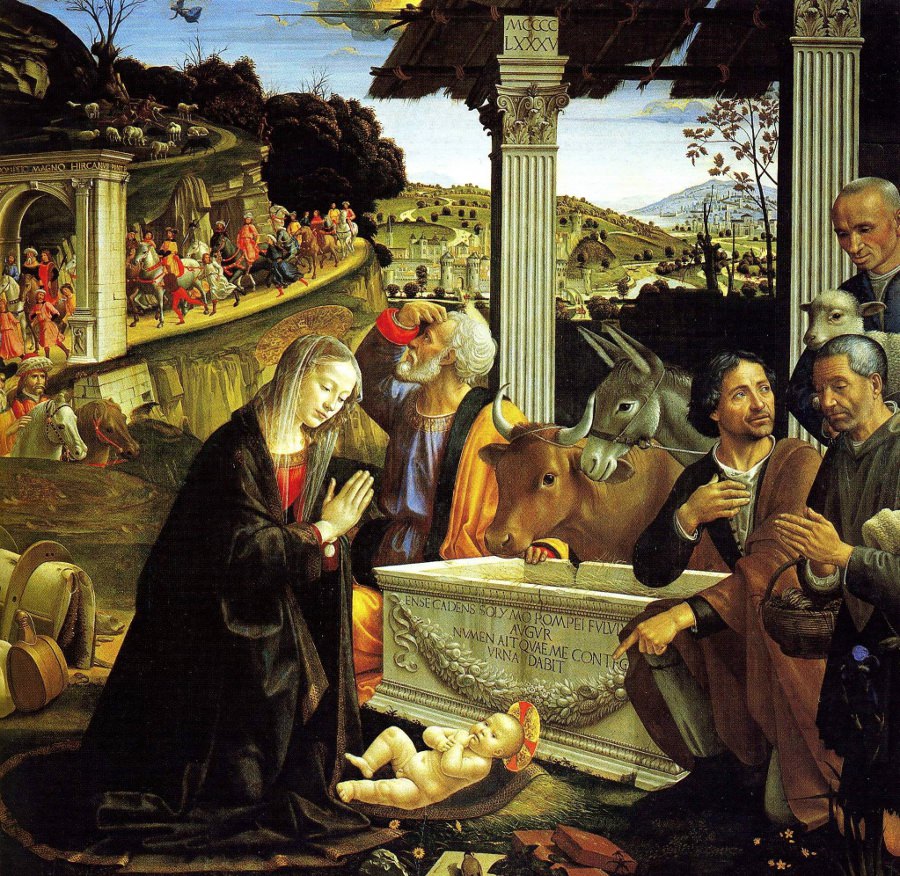 The Adoration of the Shepherds. (s)
This is the altarpiece and is one of the artist's greatest works, it is also my personal favourite. The shepherd on the right in the red clothing is a self-portrait of the artist. Ghirlandaio's paintings often present us with numerous figures, mostly of Florentine citizens. The background of the Adoration of the Shepherds is one example of his use of this device in his work.
A procession of courtiers' snake down a winding path that leads from a hilltop, through an architectural archway to the scene of the main event, the Adoration. Mary kneels before a trough where a cow and a donkey stand. On the right of the painting two of the shepherds pray before the Christ child the other points down at the miracle before him. Only Joseph seems unmoved as he gazes up towards the line of approaching worshippers.