The story of the wedding feast, the marriage at Cana, comes from the New Testament. It tells of Jesus and his disciples attending a wedding at Cana in Galilee. Jesus commanded the servants to fill jugs with water and he then performed his first miracle:- turning the water into wine.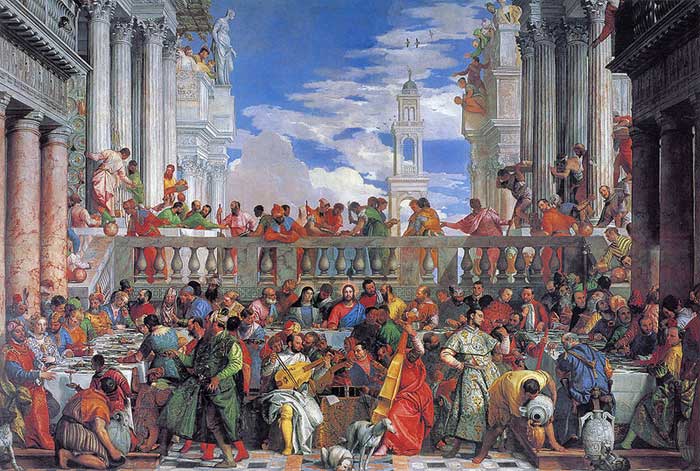 The Marriage at Cana. Hight 6.77m Width 9.94 Louvre Paris. (w)
This work contains more than 130 figures some of the famous personalities of the day, they include: Eleanor of Austria, the emperor Charles V, Mary of England and Vittoria Colonna. The place of honour is taken by the musicians in the foreground: Veronese painted himself playing the violoncello, Titian is on the double-bass, Tintoretto at the viola and Bassano playing the flute.