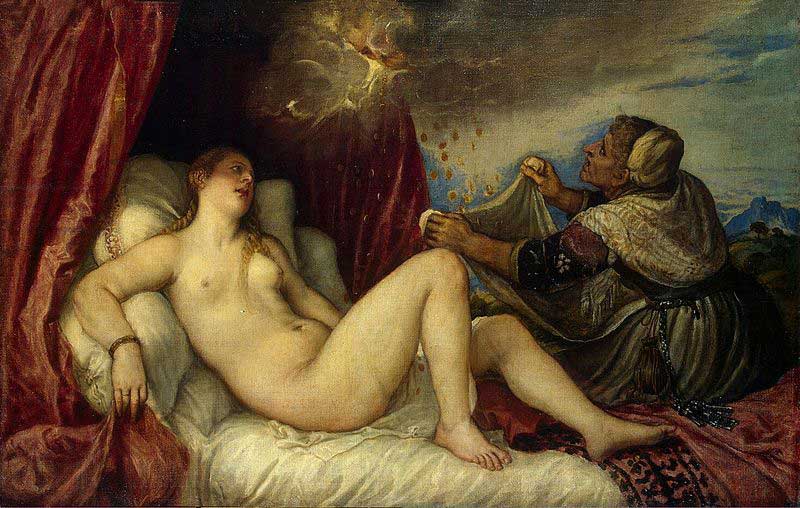 Danaë Receiving the Golden Rain.

 1553, oil on canvas
Hermitage Museum, Saint Petersburg. (w)

Titian's Danaë series comprises of at least five different paintings of the same subject.
The mythological princess Danaë was a daughter of King Acrisius of Argos. Because of a prophecy stating that Acrisius would be killed by his daughters son he imprisoned Danaë in a bronze tower.

 Zeus seduced her in the form of a golden rain and impregnated her. Some time later Perseus their son was born. Years later the prophecy came true when Perseus accidentally killed Acrisius with a discus.

Titian has depicted Danaë, reclining naked on a bed, she is attended by a nursemaid, her legs parted ready to receive the golden rain.


---