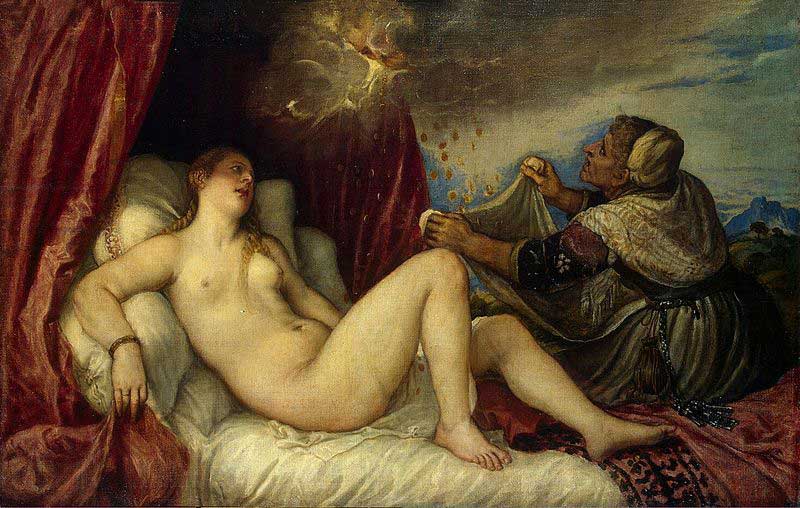 Danaë Receiving the Golden Rain.

 1553, oil on canvas
Hermitage Museum, Saint Petersburg. (w)

Titian's Danaë series comprises of at least five different paintings of the same subject.
The mythological princess Danaë was a daughter of King Acrisius of Argos. Because of a prophecy stating that Acrisius would be killed by his daughter's son he imprisoned Danaë in a bronze tower.

Zeus seduced her in the form of a golden rain and impregnated her. Sometime later Perseus their son was born. Years later the prophecy came true when Perseus accidentally killed Acrisius with a discus.

Titian has depicted Danaë, reclining naked on a bed, she is attended by a nursemaid, her legs parted ready to receive the golden rain.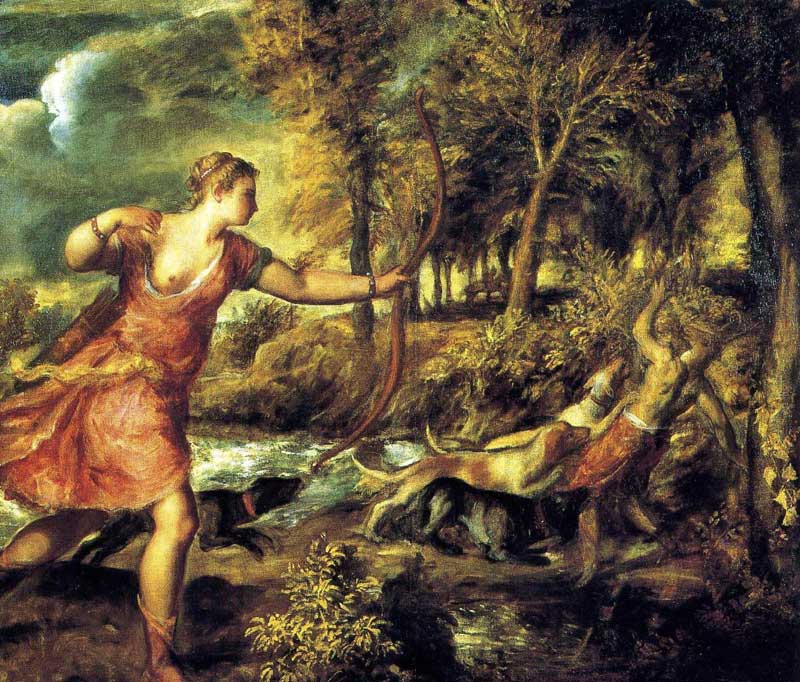 The Death of Actaeon.

1559-75, oil on canvas,
178.8 x 197.8cm National Gallery, London. (s)

As a punishment for disturbing Diana and her nymphs as they bathe, the goddess turns Actaeon into a stag. The unfortunate hunter then becomes the hunted, he is pursued by Diana and is eventually torn to pieces by his own hounds.
Titian has depicted Diana in full flow with bow drawn and her tunic flying. Actaeon is shown as a half-man half-stag figure in the moment of his capture by the hounds. The Death of Actaeon was never finished and remained in Titian's studio at his death.