The Vatican Stanze are the apartments of Julius II who gave Raphael complete freedom to fresco the rooms. The rooms had been decorated by several artists previously including, Piero Della Francesca and Luca Signorelli, but Raphael eliminated all previous work and replaced it with his own.
The result is one of the greatest painting cycles in the world.
The Stanza della Segnatura.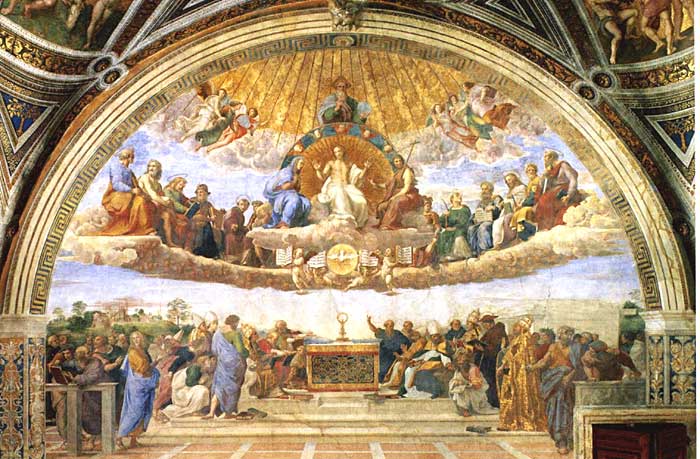 The Disputation of the Sacrament. 1508/9 (s)

The painting shows two groups of religiously minded people on either side of an altar. They are discussing, rather than disputing, the meaning of Heaven. Above them, seated on a cloud, are saints and prophets with Christ in the centre flanked by the Madonna and St John.

Note the perspective effect given by the floor as it leads the eye deeper into the picture and the golden light falling from Heaven.
What a fabulous composition!