Personal Opinion:-
 Try to see these pictures in the Vatican if you can. The figures are life-size and it is very difficult to appreciate the sheer scale from much smaller reproductions. Spend some time in the rooms and be in awe of the skill, time, and effort required to produce these works.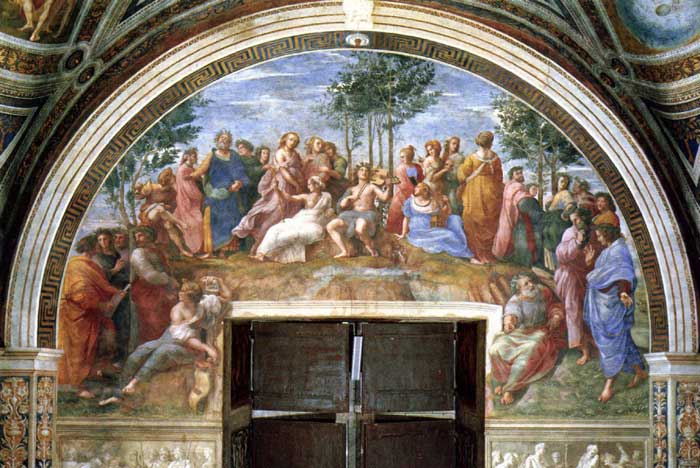 Parnassus. 1509/10 (s)
This painting shows musicians with their muses. The figure in blue with his face gazing at the sky represents Homer, and Dante is seen in profile next to him.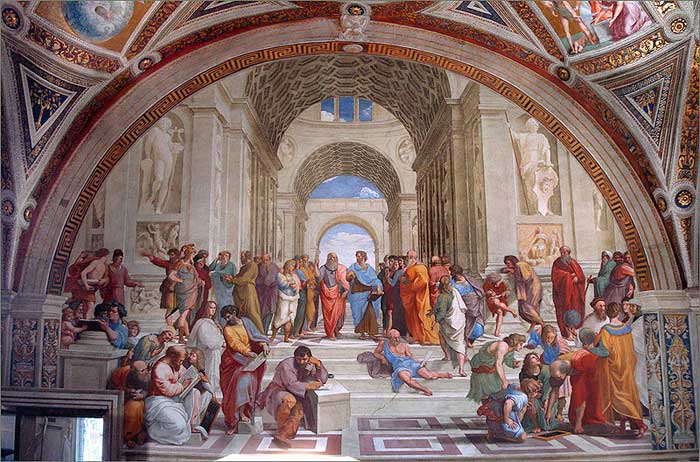 The School of Athens. 1510/11 (w)
The artist's most famous painting seems to contain various Greek philosophers, notably Plato and Aristotle located in the centre of the picture. Plato points towards the sky and Aristotle is shown with the palm of his hand turned down.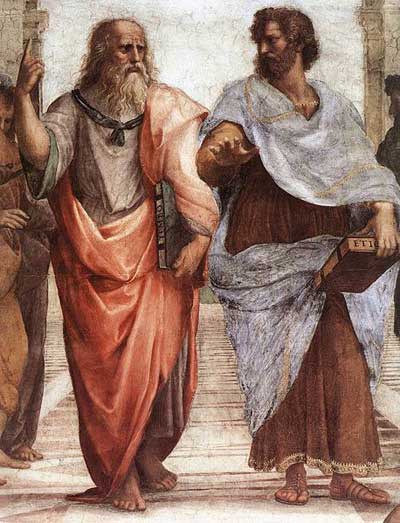 Plato and Aristotle from the School of Athens (detail) (w)
 The figure of Plato is a portrait of Leonardo da Vinci.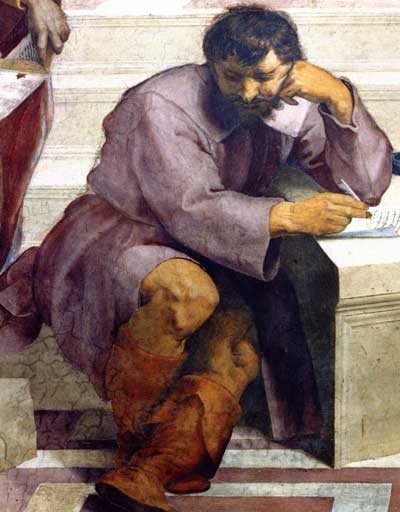 Heraclitus from the School of Athens (detail) (s)
This figure is not on the original cartoons by Raphael, it is a later addition by the artist.

The rivalry between Raphael and Michelangelo was intense, Michelangelo had accused his young rival of trying to poison him. The first part of the Sistine Chapel Ceiling was unveiled, to great acclaim, on August 14th 1511. Raphael's reaction was to include a portrait of a weeping Michelangelo as Heraclitus, into this already finished masterpiece, in a parody of Michelangelo's style.