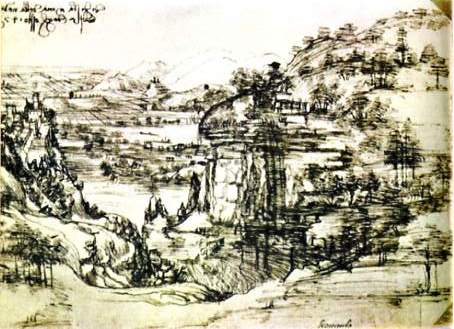 Landscape, pen on paper 19.5 x 28.5cm (s) Uffizi Florence.
This is believed to be one of Leonardo's earliest works, it is inscribed in the upper left section.
"The day of the Holy Virgin of the snows 5th August 1473".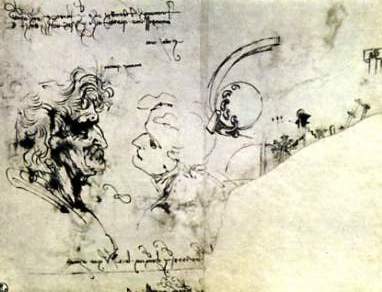 Profiles of Men and Ornaments.
(s) Pen on Paper 21.1 x 26.7cm.Uffizi Florence.
The drawing is inscribed;
1478" I began the 2 Virgin Marys"